Dobie drops his first album on Big Dada, the instrumental masterpiece, 'We will Not Harm You'. This is the latest release from the legendary producer who not only produced the first two Soul II Soul albums and London Posse's ukhh timeless classic 'How's Life in London?' but also has remixed the likes of Bjork, Massive Attack, Tricky and Gangstarr, among others. We turned up the bass and got involved..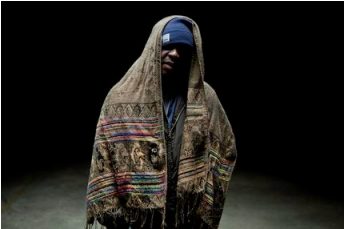 'We Will Not Harm You' is an electronic sound clash, a cacophony of sounds blended together into liquids that swirl around each other over high grade beats, synths and quirky sample work. The album draws on influences from hip hop, jazz, dnb, funk, breaks and two step, which satifies the listener on different levels, in comparison to an album accompanied with lyrics. Instrumental works are always a true testament to any producers craft work and this is a prime example of how it should be done.
'Stan Lee is a Hero of Mine' and 'Magenta' kick me in the face as the stand out tracks on the album, although I believe this is best consumed as one piece of work as it seems to resonate more when done so. It's also of interest to me that Turner Prize winner Chris Ofili has painted an original image specifically for the album, a curious number but a must for any ukhh fan with a taste for instrumental works of wonder.
We Will Not Harm You is out now on CD, LP and digital, grab your copy now..
Check out the trailer below..