After being out of the game for over a year KNERS is back with a vengeance! He has hooked up with some UK Hip Hop royalty for his next album, Bristol Grammar, it features Sway, Roots Manuva and Bristol artists such as Nicole Jackson and Dr.Meaker. Expect a different alternative sound from this Bristol artist; this album will cross many genres including Hip Hop, Grime, Dubstep and even Rock.
In August KNERS released a tongue-in-cheek track aimed at the students, School Days. It sampled the Grange Hill theme tune, "It got a big response. I appreciate the students, they do support the Hip Hop scene, if it wasn't for them I wouldn't be getting these shows."
In his time off from music KNERS has been working a 9-5 and raising the cash to promote himself in the industry, he is now ready to hit the mainstream and is hoping to do exactly that with his forthcoming album.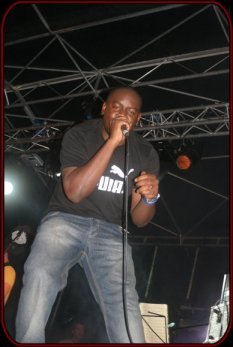 So for those who have been hiding under a rock for the past few years, who is KNERS?

I'm a Bristol MC. Also co-founder of Cristal City with my partner who likes to remain anonymous, One Mike, as well as 3D from Massive Attack. I've been putting in work for years; my album came out in 2005, K in the Flesh and then various mixtapes; Cristal City, I Am KNERS, Schooling Mixtape, Cristal City Vol.1 and the Hectic vinyl. I was also on Radio 1 and appeared on The Lick show with Trevor Nelson.
How did the collaboration with Sway come about?

We met on 1xtra and we were impressed with each other's ability; he's doing the DIY thing in London and I'm doing the DIY thing down here in Bristol, so it was only right. We were friends first and foremost, I appeared in his Up Your Speed video, and we always said we would do a tune together. When two talented guys get together we create magic.
What do you think about Sways recent signing to Akon's record label?

Do you want the truth? Well, it was a good move. The guy who actually sorted out the deal offered me the same one in 2005, but I turned it down as he wanted a KNERS deal, but I wanted a Cristal City deal. Six months later the same dude was linking with Sway. Big ups to Sway though.
What motivated you to get back on it?

I had a show last November with GZA and after that show I said I was going to give myself a little break. I did nothing, I thought I had gave up on the music. Come June, Cheba from Weapon of Choice offered me a show. People were thinking what's happened to KNERS, has he really quit. It was that show that, the reaction and the amount of CDs I sold at the end, that I realised I needed to get back there and give the public what they wanted. Big respect to Weapon of Choice because they put me on when others didn't; that was the turning point and I haven't stopped working since.
What are your thoughts on the Hip Hop industry at the moment?

Hip Hop, counting Grime artists. Big up Lethal B, Chipmunk, Sway, Tinchy Stryder, Donaeo, Dizzee Rascal, everyone who's in the chart, that's big. I never thought I'd see that; it's opening doors for other people. What I'm not loving is that its only London MC's getting signed, I'm not hating, but it's got to the point where I want to be signed now. I've done my DIY thing, put in the ground work, at the end of the day there aint many better than me out there as far as I'm concerned; lyrically, drive and self promotion. I feel it's my time now. Big up to Dizzee, he's the father of this thing, and of course Wiley, they've given man belief that with the right backing and the right marketing it can happen.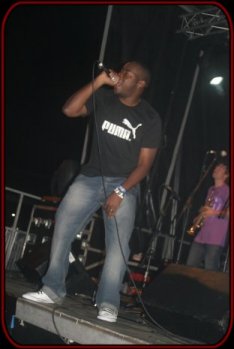 What kind of sounds can we hear from the new KNERS album?

The music on the album is not typically Hip Hop, it definitely has some alternative influences; I am an artist first and foremost, not just Hip Hop. I want to also progress my live performance with a band, not just a DJ. I had to produce something completely different to compete with the current scene. I listened to lots of music to inspire me, Oasis, Coldplay, Arctic Monkeys and Dr Meaker. I had to broaden my horizons to hit the mainstream.
Who have you been working with on the new album?

A mixture of producers from Bristol, London and Australia. I've also worked with some singers and MCs, Lorna from Dr Meaker and the whole band, Neesha from 1xtra, Roots Manuva, Kelz and of course Sway. I do have some local collaboration's in the pipeline with Sir Plus and Laid Blak.
What Bristol artists are you rating at the moment?

Central Spillz, RE, Zeddy, Se Fire, Dr Meaker, Bugsy, Nicole Jackson and Dutty Girl. My five year plan is to have my own record label to sign Bristol artists.
So what's next for KNERS?

I should be heading over to New Zealand for a collab with Shameless. Catch me doing some radio appearances and performing. Also look out for my first single release that should be coming out very soon!
– Safesoul