Mixing the intense energy control of grime with the dense lyrical content and nourishing soundscapes of hip hop, tied together in versatile vocals that defy any prior categorisation, veteran MC Komposa lays his mark on the scene with his first full-length release Charging Up. And, 'Charging Up' is too right, with no-holds-barred delivery full of drive and lyrics referencing others being stuck in traffic or having hazard lights on, Komposa comes across as a supped-up engine speeding through the project's track-list.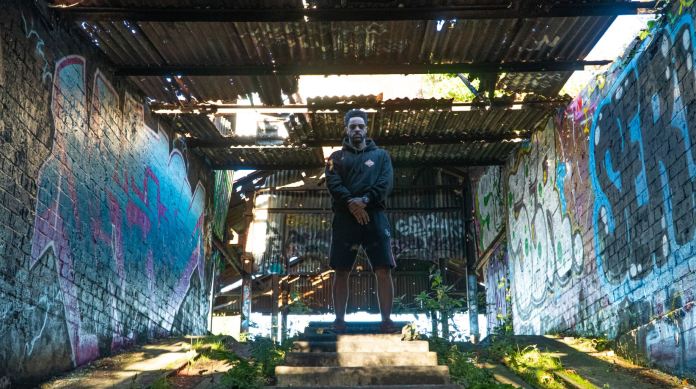 This is not to say that Komposa lacks a delicate touch, either, enlisting syllable-perfect rhyme schemes that dance the full breadth of the beat and make use of every pocket available. Originally from London, more recently known for shutting down grime freestyles out of his second home of Bristol, this project brings a degree of nuance to Komposa's reputation in the fittingly titled 'Mood Swings', which finds a funky groove in bringing closure to a past relationship. Where tracks 'Round the Clock' and 'Charging Up' are explicitly poised to gas listeners up, layered vocals and crisp melodies on other offerings here contribute to an impressively well-rounded project.

With such translatability, it is no surprise that Komposa has been seen shutting down St. Paul's Carnival and Eskimo Dance in equal measure. Indeed, it is vocally that his seasoned status truly shines through: be it incisively cutting through gritty basslines or smoothly navigating instrumental refrains, each track stretches adlibs to the point of harmony in a move that really sheds light on his namesake.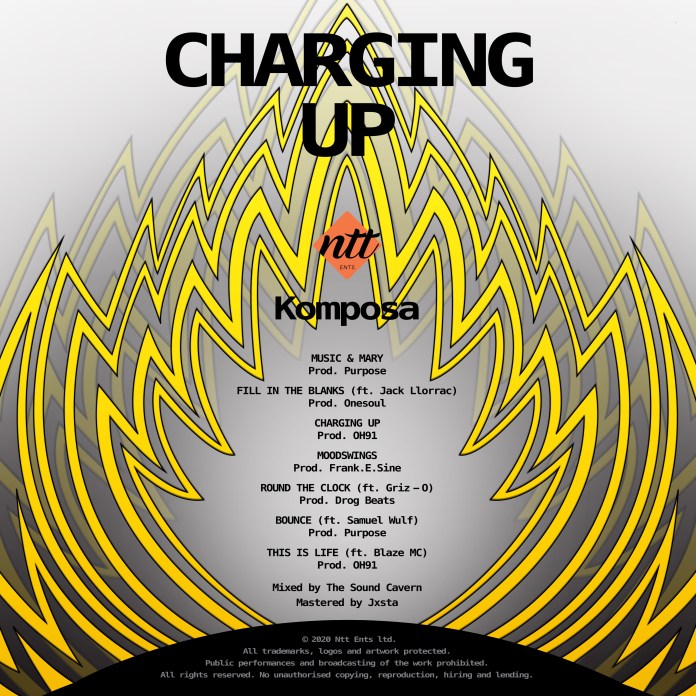 One foot in grime, another in hip hop, and a head full of soul and character (or should we say Karacta?), Komposa utilises every weapon in his arsenal to ensure that the listener feels just as charged up as he does. If he is only still 'Charging Up' here, a fully charged-up Komposa would be a terrifying prospect indeed.
Stream Charging Up from Ntt. Ents Limited out from 7pm this evening on all major streaming platforms!