The self proclaimed rapper's rapper, Moorish Delta's Malik is straight out of Birmingham is a business man at heart who doesn't like to be pigeon holed. Working on a collection of projects from acting, recording to writing a book he certainly likes a challenge…
You state you're the rapper's rapper. What does that mean?

The name was given to me by Cipher, Baby J and DJ Skitts many years back. At the 2007 UK Takeover people started referring to me as the Rappers Rapper; I decided to take on the title and use it for my mix tape. The definition of a Rapper's Rapper is an MC that other MC's draw inspiration from.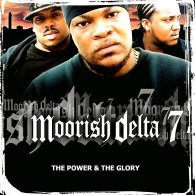 Big. You came from Moorish Delta 7, to just Malik. What changed?

I always intended on doing solo projects! Moorish Delta has its own unique sound and style and as a solo artist I wanted to create something brand new but Moorish Delta is my foundation. Big up to Cipher and Jawar. Go get 'the power and the glory' – it's a classic.
What have you learnt on the journey so far?

I have learnt not to be pigeon holed into a set box. After releasing Silent Screams 8 years ago, I am still expected to rap about the same things. It's important to change people's perceptions of me. On my journey I have become more expressive, more creative and I have more fun. I have learnt more of the business aspects of music which has given me greater control over my career.
Tell me about 'On Road'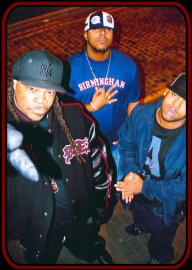 On Road is a short film directed by Scott Rawthorn of MTV Networks. This film is my acting debut and has received great feedback, it has been nominated for an award at the UK Black Film Festival. The film is about life's choices and decisions we make as young people and is currently being shown in schools. It will be released later this year.
Interesting…Do you plan on doing more acting in the future?

I'm currently reading a few scripts. I'm trying to stay away from the stereo typical black male roles and go for something more challenging.
You've performed alongside some major artists. Which have you enjoyed most?

The first tour we ever done was with 'Shabazz the Disciple' of Wu Tang, it was my first time on the road with Moorish Delta, that was the first eye opener. The one I enjoyed the most was the Mark Ronson tour because I had a chance to perform along side legendary musicians such as Pete Biggins, Stu Zender, and Sean Lennon.
Why?

I really enjoy working with live bands and other genres of music. I have just come off the I Love Live Tour and I believe my music fits better in a live environment. I've been rapping professionally since 2001 and I'm into many different genres of music, so the thought of doing the same things that I've done before is totally boring!!!
what's your links with Baby J?

I have been recording with Baby J for 10 years now; he produced my first hit song Silent Screams in 2000. We have been working together ever since. I feature on every Baby J album and I am currently working with Baby J enterprise.
How's that workin' for ya?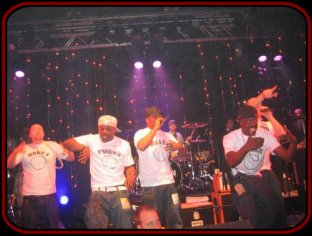 The Baby J remix for Mark Ronson and Amy Winehouse Valerie was the number 1 video on MTV UK and Ireland, MTV Base and MTV Flux for five weeks. I'm always on the road doing shows I'm a busy man I can't complain.
What's hot coming out of the Midlands right now?

The Underworld Crew, Yogi, Shade One, Preacher, C.O.V, Adante, Big V, Law and Dreadful, Justice, S-Squad, Slash, Rukus, Alex Blood, 10 Shott, Tiny Presents, Downsides, Woriko, Deadline and many more. Watch this space!
Who do you think are the greatest rappers of all time?

I have been into rap since I was 5 years old during that time Ice Cube, Big Daddy Kane, Rakim were the best. At one time Nas was the best, Eminem was the best when Marshall Mathers album was released. I think Jay-z is a great rapper and Andre 3000 is the most creative. I don't think there is a greatest rapper of all time, the greatest rapper changes all the time; they have all had their opportunity to shine. Personally my greatest rapper changes every six months.
And who do you think are the best UK rappers?

Randy and Jay Rock from Big Brother (LOL!). Rebel MC and London Posse started UK hip hop for me so they get all the respect. It's hard for me to say who the best rappers are as I know most of them personally so I could be bias. It's for the public to decide.
Who does your beats, and what kind of sounds do you like?

Urban Monk and Baby J are my main producers. The type of sound I like is anything new and fresh that challenges me.
What's important to you Malik?

It's essential that my personality comes out in my music. Making sure everyone knows what I have done for UK hip hop. It's important that we challenge the bias of London hip hop by turning it into UK hip hop. The best MC'S I have heard are from all over the country. Oh yeah and of course getting paid for this shit!
What have you done for UK hip hop?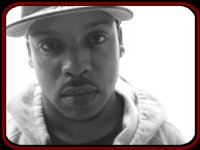 As Moorish Delta we were one of the first UK groups to get regular rotation on MTV Base and Yo MTV Raps. Basically we did for Birmingham and the Midlands what Ghetto boys did for Texas and the South which was put another city on the map of hip hop. This inspired a lot of the artist that you see today.
Your album is called 'Collectors Item', what can we expect?

You can expect a diversity of music subjects, flows and delivery. The album is very lyrical and musical at the same time. You can expect to laugh, cry, get pissed off, to hate me and to love me all in one CD. The Collectors Item is hip hop therapy, packaged up into two words; Shrink Rap.
Hee hee. What's coming up in 2008?!

I am about to drop the Rappers Rapper mix tape, followed by my album. I have done countless remixes and features with Mike GLC, Sway, Daniel Meriwether, 10 Shott, T.B.bashy, Skinny Man, Lowkey and logic. I got a few surprise features too…All coming out in 2008. The film 'On Road' will be available. I am releasing a book of all my thought provoking lyrics coming out in the third quarter of this year. Anybody in the way of me, my team or my city's progress will be destroyed!
You ain't messin then?

Nope I haven't got time to mess around at all.
I'm representing for myself.
I'm representing the Underworld crew.
I'm representing the Birmingham Black community.
I'm representing the Birmingham hip hop community.
I'm representing the Midlands hip hop community.
I'm representing al the artist that never got their chance to show what they can do.
I'm representing for a lot of my brothers in prison.
I'm representing for the streets in general.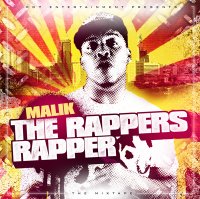 There are too many people counting on me to succeed so I can't fail.
I like your questions Lady Jay
peace
Much Love and Respect
Yours Sincerely Malik
The Rappers Rapper
Keep tuned to Maliks myspace to find out when the mixtape and other products are dropping…

– Lady Jay UK