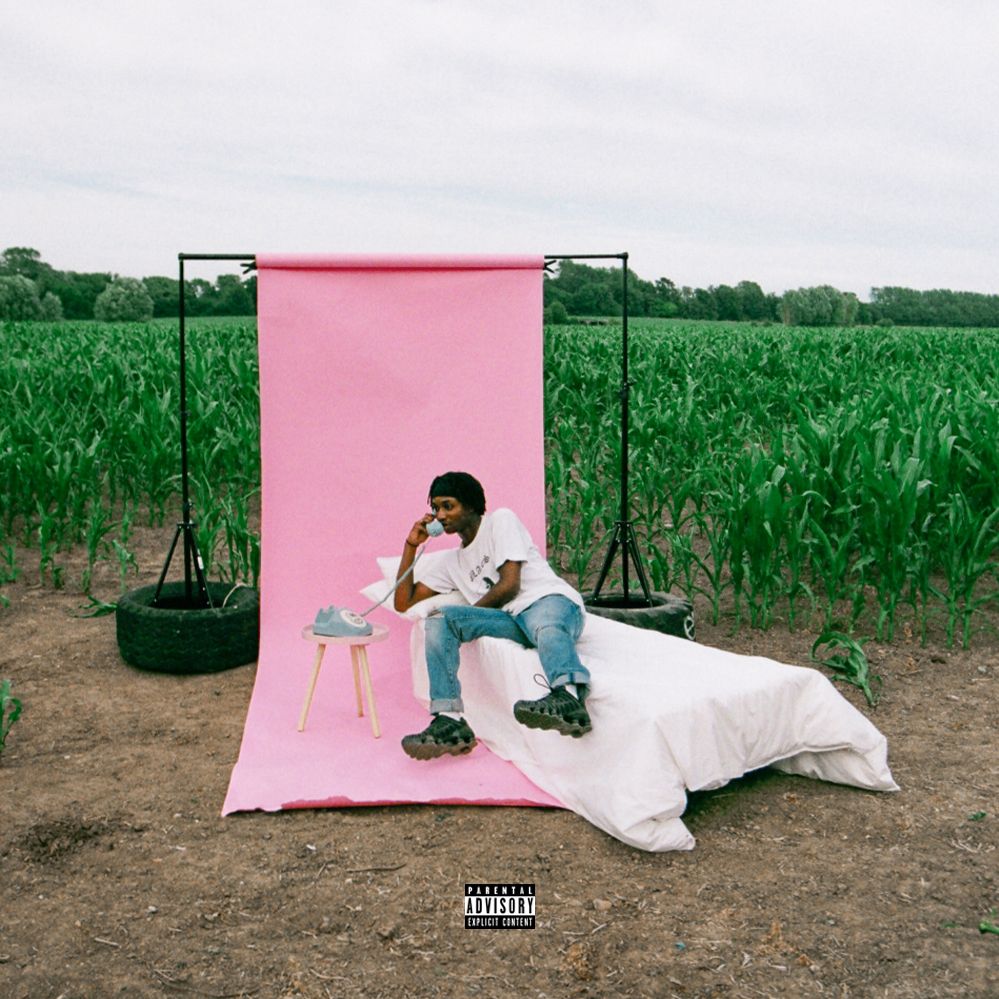 Enlisting light-hearted soundscapes, defiantly British delivery and song titles that read like an Amsterdam coffee shop menu, Namani brings the summer we all missed out on in The Sommer Pack. And, as the tracklist is interrupted halfway through by interlude 'Jig Speaks' dropping gems of wisdom in the context of the recent Black Lives Matter protests, he captures Britain's summer 2020 almost painfully well.
In comparison to the dark, sleuthing piano progressions on previous hit 'Sherlock Holmes', lead track '100 Degrees' bright, major chords and melodic delivery immediately paints a different kind of picture. Already recognisable for navigating trap-inspired kicks with infectious rhythm and deep, heavily enunciated delivery that almost sounds like bass pumps themselves, 'The Sommer Pack' reflects this summer-y aesthetic in its move towards smoother vocals that sit a little deeper in the mix. Clearly poised for broadened appeal, Namani's brighter outlook here fittingly brings the 'pop' of colours to the eccentric 'bubblegum trap'-inspired sonics of artists like Lil Yachty in America or the UK's Kish! and House of Pharoahs.
Mirrored in the project's vibrant cover art, these popping sonics are furnished with playful references to "Rick and Morty", "Reece's pieces" and a surprisingly deep connection to Mario Kart (see second track 'Shelly'). Tying together these pop culture references from both sides of the Atlantic, however, is Namani's unmistakably British outlook in mentions of pubs and the like. As his lyrics move between American TV shows and South London locations, 'The Sommer Pack' paints a colourful world that almost feels like Namani's native Lewisham recreated in Adult Swim cartoon-form.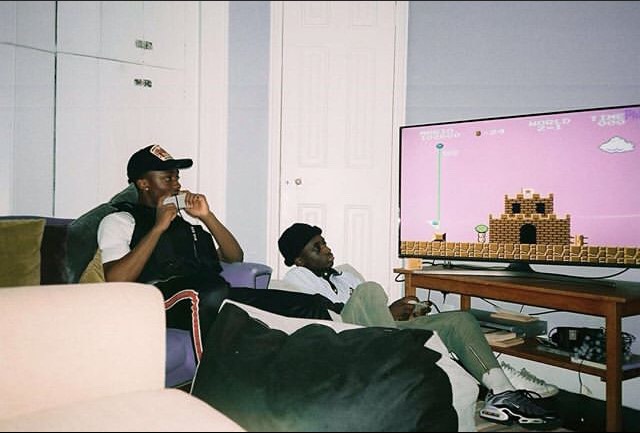 And this US-UK crossover is perhaps a fitting rubric to understanding Namani's unique sounds, 'Nectar's practically g-funk synths and trap cowbells are contrasted with whimsical melodies and sparing bass pumps to gloriously laid-back effect, whilst the hook "Your gally's so extra" leaves the listener in no doubt that Namani is from London. This trend of blending triplet flows with undeniably British delivery is by no means exclusive to Namani, but where 'The Sommer Pack' also succeeds is in being imbued with a common, and clearly personal, thread running throughout. Be it 'Jig Speaks' or ''Blueberry Bop"'s hook "in the sunshine I be sipping on 'ronas, urgh make me sick I don't want no 'rona", 'The Sommer Pack' packages up the UK's summer 2020, zits and all.
As the project closes with 'Sommer Rays', sampling the Mario World game over music, I, for one, was reminded that I've probably played too much video games whilst spending summer in lockdown. However, after every 'game over' comes a 'new game' and that's exactly where Namani leaves us on 'The Sommer Pack'. With stylistic diversity and creative direction that should be pretty much impossible for someone of 18 years old (made it this far without mentioning it, didn't I?), this project really cements Namani as an artist that's here to weather the seasons.

Catch a whiff of the 'The Sommer Pack' here!