One of the key elements that separates hip hop from all other music genres, at least in its essential form, is the primacy of lyricism. Possibly with the exception of folk music (pretty sure Bob Dylan didn't gain a rep for the quality of his singing), hip hop seems to be the only example of a musical style where the verbal content is as or more important than the overall sound. That in mind, its not entirely surprising that the majority of what we at team UKHH tend to celebrate is MCs outdoing themselves. Sick as all that is, sometimes its easy to forget to celebrate the impressive craft of musically adept producers who are effectively the wind in the sails of the genre. Vagrant Real Estate is one such producer whose mastery of sound deserves recognition. Here's why…
Scotland?
Yes. Scotland. Along with general media attention, music industry investment and most humans south of the wall, we have been really guilty of ignoring the Scottish scene. We've got switched on to the likes of Shogun, Gasp, Ransom FA and SWVN (all worth a check) in the last year-ish but can safely say we have only scratched the surface. Last time we checked though, Scotland was part of the UK. So until that pesky Sturgeon has her way, it should be considered as much a part of UK Hip Hop as any other corner of our island.

Our protagonist of this particular story, Monsieur Vagrant hails from the cold North-Easterly shores of Scotland's 3rd most populated city, Aberdeen. Coming up in his hometown, which we can conservatively estimate probably isn't one of the country's premier strongholds of hip hop culture, Vagrant Real Estate has cut his teeth DJing at venues across the city in an eclectic array of sounds, which likely has contributed to the rising producer's innate musical versatility. While links to Scotland will hopefully persist and bring forth more gold to the calibre of sick Ransom FA collab 'Standard Procedure', the musical scope of Vagrant is a field of view that goes global.

Output to Date?

The guy has been around and making movements for while now. On top of amassing an impressive library of beats that evidence a diverse proficiency in the fields of grime, drill, trap and hip hop, V.R.E. has started building a list of collabs stretching way past the highlands. Beyond UK production for the likes of Skirmish of Rhyme Asylum and Birmingham's Mayday, credits have included Florida's Eyesayge and Reno KOQ from Brooklyn.
While being stylistically diverse is a Vagrant calling card, real hip hop seems to be where the beatsmith's heart is. Its telling that, as the host of Keakie Radio Show 'Heat Konducta' he explores all things hip hop and his first solo LP, As Much as I Used To, which dropped in 2017 is firmly grounded in classic US inspired hip hop production.
Oh yeah and he's also let us have a fistful of beats. So far only one has seen the light of day… We used his track 'Thermal' for this supremely good one-take cypher shot at Nozstock Festival this year. Chosen simply because it was dope as fuck. (Subscribe to our channel for more of his beats popping up in bars videos to come.)


SWEETHEARTGRIPS:
In one word, what makes Vagrant Real Estate stand out, (typified on this new LP) is texture. Vagrant has mastered the art. The tendency for instrumentals by many-a-producer to sound a bit flat can go quite unnoticed until on occasion you listen properly to beat makers who naturally know how to make tunes that sound alive, warm and dynamic. Once you focus in on the artistry of that kind of production its an instant reminder that the likes of Vagrant are few and far between…

After the gradual phase in of warmth from intro track 'Crystallised' SWEETHEARTGRIPS immediately hits its stride. Early tracks 'Troublesome '93' and 'Cruise (Underwater Level)' put Vagrant on pretty level footing with some of the greats of Trip Hop. Think Scotland's answer to Aim or more early RJD2. Tracks following (and throughout the album in general) ebb and flow from spacey wanderings into moments more grounded in hip hop's core rhythmics, occasionally interspersed with sparing vocal cuts.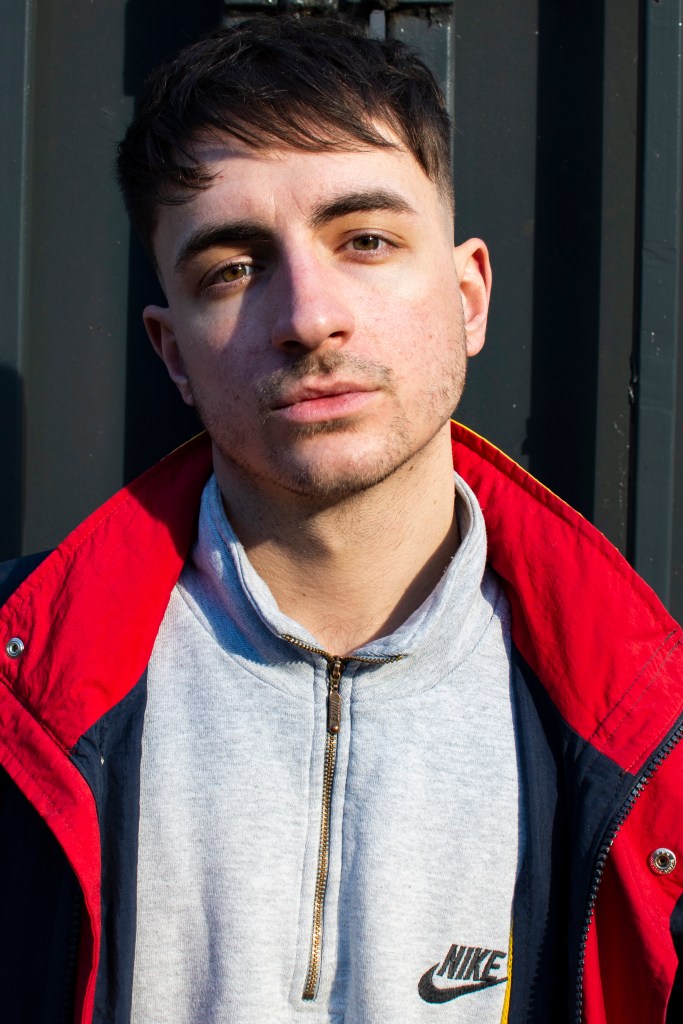 A third of the way through this 21 track odyssey 'Plagiarism, 2019' steers the project more into classic US hip hop instrumental territory to the point that you find yourself mentally ghostwriting bars in the style of Papoose or The Game to them in real-time. Two tracks later cut-athon 'Symmetry' juggles horns and a Mos Def vocal sample and jostles the listener firmly back into trip hop territory ready for stand out track 'Lifeless / Like This' which (and I promise to make no more comparisons to RJD2 for the rest of this article) wouldn't sound out of place on the track listing for seminal album Deadringer.

Over the course of the second half of the album, SWEETHEARTGRIPS continues to provide ear candy in abundance. Everything flows. Rhythms, sounds and styles sampled are subject to constant switch ups but the whole thing happens seamlessly. As a whole project the LP delivers without any crap filling the gaps. For Trip Hop fans it serves up 21 tracks of dreamlike ambience to get lost that make it well worth a cop for late night play-listing. Equally, due to the sheer number of instrumentals ripe for flowing over the album is a valuable addition to beat libraries of hip hop DJs and MCs alike

SWEETHEARTGRIPS dropped this weekend. Show some love and buy a copy here.