South London avant-garde producer Telemachus (better known to many as Chemo) releases his third album 'Boring & Weird Historical Music' under this pseudonym, a solo escapade that has allowed him to be 'a little more artful'. Chemo has been a staple on the UK Hip Hop scene for the last 20 years, acting as chief engineer for YNR Productions as well as High Focus Records and creating music for a long list of notable artists, including the likes of Kyza, DJ Skully, Rag'n'Bone Man, Roc Marciano and many more. The Guardian describes him as 'one of those slightly obscure figures who has helped British music move along more than most people will probably ever know', a pioneering producer with a keen ear for the unsual.
For anyone who has not experienced Telemachus before, this 15 track album will appear very different to the usual High Focus thoroughfare. However, it would be foolish not to give this work a proper listen, ensuring that it is consumed chronologically. The album follows a narrative based loosely on Vietnamese folklore, delivered by actor Subhash Chander and to listen to it out of sequence would be to do it an injustice. Primarily instrumental, this conceptual body of work is brimming with energy, an absolute atmospheric wonder, drawing on influences from every musical genre and yielding a gorgeous selection of sounds. There are a number of collaborations nonetheless, which should satisfy those that crave vocals atop of well produced craft work.
'..we begin with a letter and from that letter from the alphabet we move onto a word, and from the word we move onto a phrase, from the phrase if we are not too pompous then on a certain given day we can actually create the whole universe, so lets see whether we can together today create that universe..'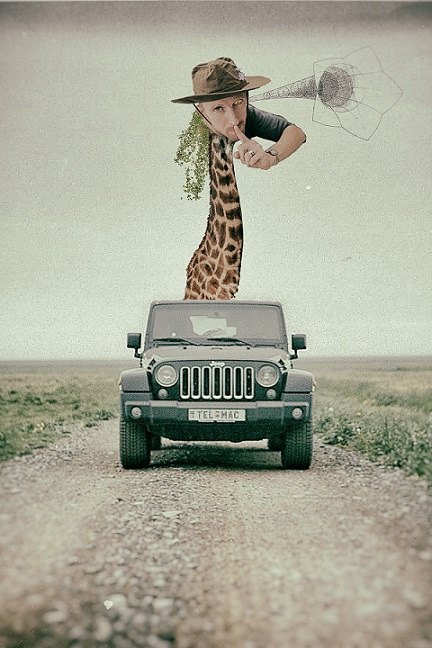 The album opens with 'Ungraceful Piano Sequence', a provokative composition that blends Highlife and tribal drums with hypnotising ambience, a good example of solid instrumental work. Another is 'I am Delicious and Cute. So I Will Go Buy Again', where haunting strings collide with delicate snares and rimshots, echoing out in this melancholic medley.
There are a few soulful entries, namely 'Beaten Gold' that features Penelope Oddity, adding warm uplifting harmonies to beats that build, 'Greed' featuring Jerome Thomas, a neo-soul number with a calming quality and 'By The Moon' featuring soothing vocals from Rhi, all fantastic stuff.
By far though, the stand out track on the album is 'Wickedest Ting' featuring explosive vocals on dancehall rhythms by Killa P. This song comes out of left field on what is a relatively calm affair but is an enjoyable love letter to Jungle, those who remember the Junglist era will be happily surprised at how this track wraps up.
The rest of the album spans across Trip Hop, Folk and Film, some intriguing little titles that will have you engrossed in a highly meditative state.
This is a compelling project, not just for lovers of High Focus and Hip Hop, but for lovers of all music, conceptual works and emotive sound, not to be missed.
'Boring & Weird Historical Music' is out now on High Focus Records, available on your preferred digital channel as well as limited edition gatefold vinyl, which has some beautifully illustrated artwork by Blake Dunlop. Grab a copy and enjoy a refreshing cross-genre musical soundscape concocted by a seasoned Hip Hop professional.
Words by Theo Specone