Globally united by the constraints of lockdown, The Pit LDN manages to orchestrate an impressive cohesiveness between its disparate cast of rappers, vocalists and instrumentalists from both sides of the Atlantic. With each track being a standalone single complete with its own artwork and all proceeds going to the artists themselves, International Affairs Vol. 1 seems intentionally designed to platform its impressive roster of up & comers in a period that has been creatively, but perhaps not economically, productive. As the project moves from buried gem to buried gem, however, the platform begins to feel less like a "pit" and more like a treasure trove of undiscovered talent.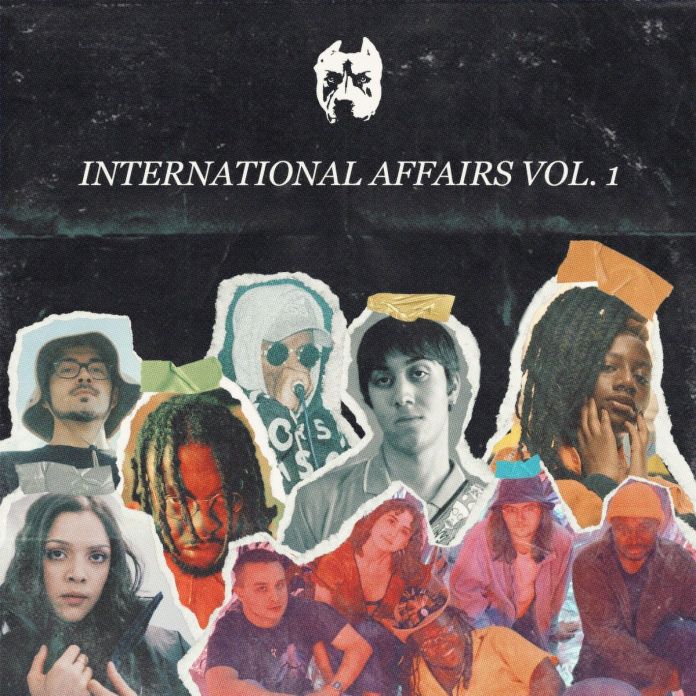 Despite being billed as showcasing the best in "alternative hip hop, R&B and Indie music", there is nothing secondary about the appeal of the sounds conjured up here as not a single note or tone goes amiss throughout the project's dreamy 30-odd-minute runtime. And this is no small feat, considering International Affairs Vol. 1 is a compilation of tracks from a young and diverse cast. Fortunately, the project turns out much like it's depicted in the cover artwork: cut-outs of each artist and their contrasting backgrounds spilling out and overlapping each other in interesting and surprising ways.
Opening with 'Liars Lullaby's dense and emotionally conflicted soundscape furnished with the soaring melodies and overall aesthetic insight offered by BINA (also see her previous single 'Caged Bird ft. Kish!), the project immediately kicks back into a groove with a lesson in modern boom bap mastery from fresco.'s 'Beam Hi', starring flow patterns that leave just enough room for its reverie-filled kicks and samples to fully shine. Approaching the project's halfway mark, London rapper Life's incisive rap verses cut through Gilly Heller's ethereal R&B tones to sonically bridge both sides of the project. On the other hand, Leo Chavez's 'Think About You 24:7' comes rather left-field amongst the rest of the track-list as the multi-talented instrumentalist's droning drawn out vocals mimic his signature guitar twangs to psychedelic effect.


The other sole individual effort on the project, rapper-producer Henny Knightz's 'Little Ol' Me' shows off a rare synergy between vocals & production as his perspective-heavy story-telling approach is mirrored by timely instrumental flourishes in a track that, above all, is chock full of character. Meanwhile, full set-piece Atlanta's Twelve25 hits an impressive range of emotions in just under 2 minutes, with its gentle guitar riffs, buried vocals and cutting rap verse emerging as potentially the fullest soundscape on the project (and that's really saying something). Finally, triumphant trumpets and energetic chopped up vocal samples are navigated by Joyla's carefully-managed dynamic voice to close the release off in style on final track 'High Heels'. Repeating the lines "take my high heels off" as artwork depicts Joyla staring off into the distance in her sunglasses. International Affairs Vol. 1 leaves with a sense of hopefulness- a feeling that rings ever more true given that the project drops in line with the gradual repeal of lockdown and reopening of bars and event spaces.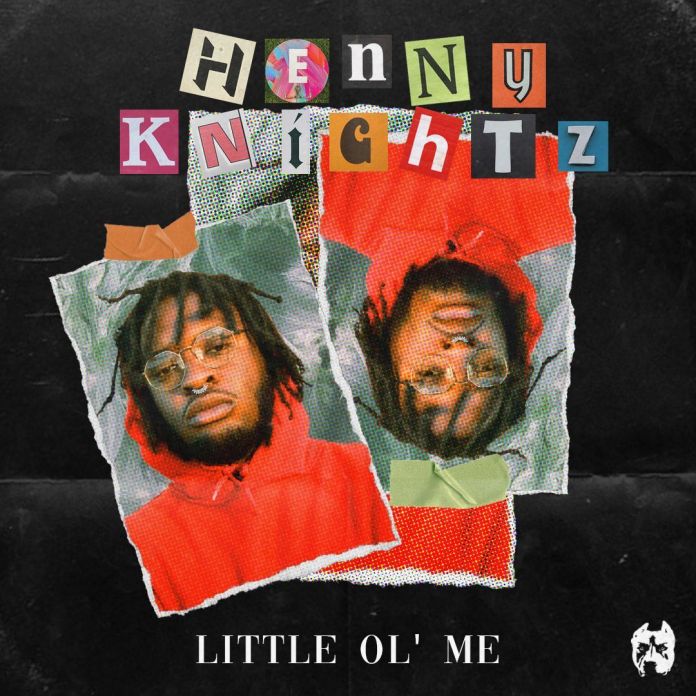 Going to such lengths to platform each of its hidden talents, The Pit LDN plays no small role in making this project feel like a genuinely special and worthwhile creative effort. Despite such physical and sonic distances between them, there is a great deal of harmony between International Affairs Vol. 1's disparate cast- unlike the other international affairs of late. Perhaps the UN should be taking note?
The Pit LDN's International Affairs Vol. 1 dropped today on bandcamp and plays an admirable role in platforming its treasure trove of talent during a critical period. Show some support HERE!